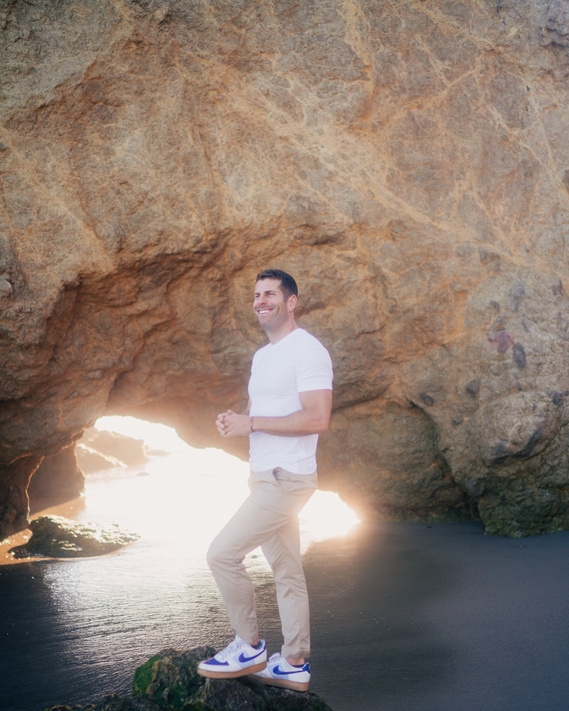 I build successful creative businesses in travel and I help existing businesses thrive.
I've worked with some of the biggest global names in travel to help move the needle on brand affinity, and I don't miss. As the founder and CEO of Passion Passport, I've developed experiential campaigns, photo and video campaigns, and developed strategies that build community and deliver impactful messaging.
This has led me to spearhead out-of-the-box projects that have included a two-week cross country train journey with 50 creative leaders, and a global student-focused program documenting endangered ecosystems on three different continents. As an independent consultant, I've advised founders and C-suite executives on digital strategy, content strategy, business development, and as an executive coach.

My clients have included United Airlines, Expedia, Amtrak, Adobe, and Hyatt. In addition, I built a community over 2 million strong for Passion Passport in a matter of three years through purpose-based messaging, without any investment.

I want to continue to leverage my skills to build successful brands, moving with increased focus on the hospitality and experiential spaces.
I apply macro and microeconomic analysis, a background in commodities trading, and a knowledge of five different languages into my approach with clients, helping them to think big about growth strategy and global markets.
Outside of work, I am also a competitive swimmer and triathlete. During my time at Columbia, I was the co-captain of the swim team and a school record holder. Over the course of my career, I competed at the Canadian Olympic Trials in swimming on three separate occasions. I stay involved in the sport through my masters team and by announcing and commentating at domestic swim meets.